The multiplier event held in Prague was necessary to provide local experts in fire protection with the latest information about the project progress and most importantly about the individual modules as part of the intellectual output O1. People were gathered together in person or online (due to health or work limitations) and they had possibility to interact between each other as they came from various organisations as well as with international guests.
All the speakers at the event were talking deeply focused on their own module but they managed to connect it with others. This was very valuable for their carriers as can be seen from the feedbacks. The event also helped to serve latest news to the audience such as modern technical methods, or challenges in teaching.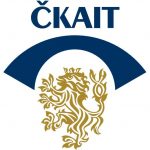 The event granted official support of Czech chambre of authorised engineers.